I love books and writing. I also love meeting people. Best of all, I love chatting about books and inspiring children to read - not just my books but ALL of them - and write!
My books work particularly well with the following themes; friendship, team work, empathy, caring for animals, caring for the environment, wildlife and rewilding.
My sessions are tailored to suit the group. I'm happy to work with all ages and abilities, from children to adults. I try to be flexible, so if you have something in mind then please ask me about it.
Here are some of the things I can offer:
TELLING TALES - Suitable from year 1 - adult
Length 50 - 60 mins
An assembly style interactive talk/presentation with a slide show and question and answer session. I cover my writing journey, idea generation, the writing process, writing tips and how a book is produced. I end with a Q and A session.
WARNING - if they're aren't any questions in the Q and A then I have plenty to ask you!
WORK SHOP SESSIONS - Suitable for years 1 - 4
Length 60 mins
Workshop based on the Woodland Magic series
Discover the inspiration behind the books and learn about rewilding. Discover how you can help the environment with a craft-based activity.
Workshop based on the Forever Homes Series
Learn some fun facts about cats and dogs and how to look after them. Create your own pet-acular  mini book on animal care.
Workshop based on The Unicorn Academy Series 
Working with a series of prompts, pupils will create an adventure story where they star as the main character. Opens up discussions on actions and consequences, team work and self-belief.
Virtual Events
A virtual talk with a slide show and question and answer session to end. I cover my writing journey, idea generation, the writing process, writing tips and how a book is produced. Please note, virtual events may not be recorded by the school/organisation. Thanks.
How to Book Me/Make an Enquiry
If your school or organisation would like me to run an event then please get in touch either directly  by email (see contact page for details) or through Authors Aloud UK. I'll travel anywhere, except for outer space, if you will cover my travelling expenses and overnight accommodation where necessary. I live in Cornwall.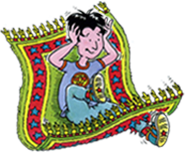 FAQ's
How many children/adults will you talk to at each session?
I'll talk to as many people as you want me to.  If you are a school, then a class at a time is ideal but I often speak to a whole year group. Writing workshops work best if the group sizes aren't too large. Please contact me to discuss your requirements.
Do you need a room to work in?
I prefer to stay in one place. I'm used to working in halls, libraries, music rooms, huts and spare classrooms.
Do you need any other resources?
A small table, a flip chart (for writing workshops), a computer and screen suitable to show a PowerPoint presentation. I'm always grateful of a cup of coffee at break time!
Will you bring copies of your books to sell?
I don't sell books but will happily sign any books, (written by me), if children and staff want to bring them in when I visit. I'm also happy for you to organise book sales. Local bookshops can often provide books on a sale or return basis and some even offer a discount.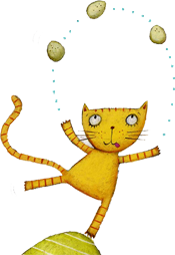 We have a book fair in school. Will you stay behind and sign books?
Yes, with pleasure.
How much will a visit cost?
My rates are in line with those recommended by the Society of Authors.
There is no charge for events held at bookshops. A visit can be a session, half a day or a whole day. Please e-mail, without obligation, for a quotation stating the school or organisation that you are representing. My email is author@juliesykes.co.uk
What People Say
Thank you so much for your visit. There was a real buzz about it when I came back into school yesterday, and a gaggle of girls congregated around your book selection in the library at lunchtime.
Ester - Reading and Library Manager Grange Community Junior School
You were amazing at Fleet Library today! It was lovely sharing National Libraries Day with you. Thank you so much for joining us.
Sally – Librarian, Fleet Library
Thanks so much for your fab session with our Book Group. Your presentation had the students enthralled and really motivated them to create their own stories. Amber is going out like hot cakes since your visit!
Paula - Library Manager, Robert Mays School
A very big Thank You from North Baddesley Infant School! The feedback from the teachers was excellent, and everyone really enjoyed the activities. Reception thought you were wonderful with the children and pitched it just right for their age range. We would love you to come back next year.
North Baddesley Infant School
…thank you so much for a fun day! The children had a great day finding out more about you and I'm sure that you have inspired them to read more books.
Literacy Co-ordinatorer, Downsend Leatherhead Lodge 
...the response from the staff and children has been fantastic. I will definitely be recommending you when I go to the Literacy conference next term.
Deputy Head Teacher, Marlow Church of England Infant School